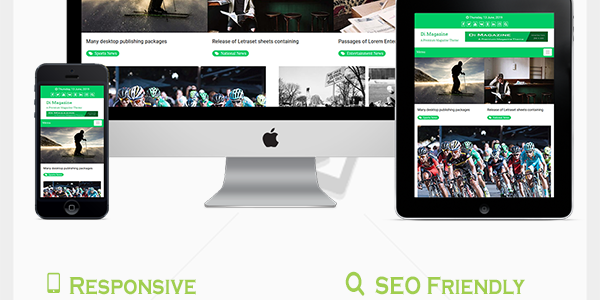 Di Magazine Pro WordPress Theme
$49.00
Di Magazine Pro is a responsive, SEO friendly, fast to load, customizable and full functional WordPress theme for news / magazine websites. it is specially design and developed for magazine websites and comes with magazine style front page.
Di Magazine Pro can display up to ten categories on front page with advance color options. Two news slider in header and news grid in header right side.
Premium features highlight: Additional five categories on front page, Advance color options, Sidebar area creation and selection, Header image base on page and post, Option to add own footer credit link, Slide in header.
( No Programming skills require !! )
Copy and paste this URL into your WordPress site to embed
Copy and paste this code into your site to embed