13 Best Multipurpose WordPress Themes
Are you looking for the best multipurpose WordPress theme for your business, personal blog, or professional?
If yes, this post helps you to find out the best multipurpose WordPress theme for you.
First, in this paragraph, we must know what is multipurpose theme and why people want to use a multipurpose theme in WordPress.
What is the Multipurpose Theme?
Multipurpose WordPress theme is a perfect solution if you want to look at your blog or website very creatively. The multipurpose theme is designed to offer various niches in a single theme.
As its name suggests, a multipurpose theme comes with different types of layout like fashion, travel, business, corporate, blog, etc. Most of the theme comes with demo data. Which helps you to better understand the layout of the theme. You just need to replace your original data with dummy data.
This is the reason why most of the people are looking multipurpose WordPress theme as it helps them to manage all the things easily.
If you are using a multipurpose WordPress theme it means you can design any type of website in a couple of hours.
List of Best WordPress Multipurpose Themes
| S. No. | Name | Type | Rating |
| --- | --- | --- | --- |
| 1 | Di Multipurpose WordPress Theme | Multipurpose, Responsive | 100% |
| 2 | Divi | Multipurpose | 100% |
| 3 | Total | Responsive, Multipurpose | 98% |
| 4 | Di Business | SEO Friendly, Multipurpose | 100% |
| 5 | Brooklyn | Classic, Multipurpose | 97% |
| 6 | Avada | Multipurpose | 98% |
| 7 | Di Responsive | Ultra Responsive, Multipurpose | 100% |
| 8 | Be Theme | Blog, Multipurpose | 98% |
| 9 | Jupiter | Health, Beauty | 97% |
| 10 | Di eCommerce | eCommerce, Multipurpose | 95% |
| 11 | One Page Multipurpose | One Page, Multipurpose | 96% |
| 12 | Kalium | Flexible, Multipurpose | 99% |
| 13 | Ultra | Responsive, Multipurpose | 98% |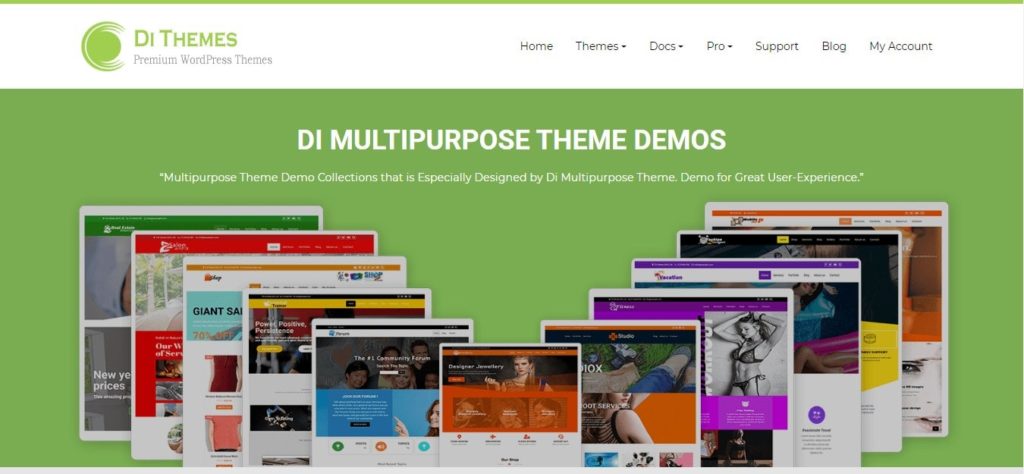 Di Multipurpose theme is one of the best multipurpose themes. This theme comes with 34+ multipurpose niche like school, hotel restaurant, sport event, yoga, blog, construction, etc. Di Multipurpose theme has 5 out of 5 stars rating.
Di Multipurpose WordPress theme comes with pre-optimized features. You don't need to install any plug-ins to speed-up your website.
It provides an interface to change Typography, can set up sidebar widgets. You'll get full control to customized your website layout in Di multipurpose WordPress theme.
If you are a blogger or you want to rank your post in Google auto-suggest, Di Multipurpose theme is perfect for you. This theme gives you a proper space of 1140px by 400px for featured images. So that your post will rank with the help of a featured image.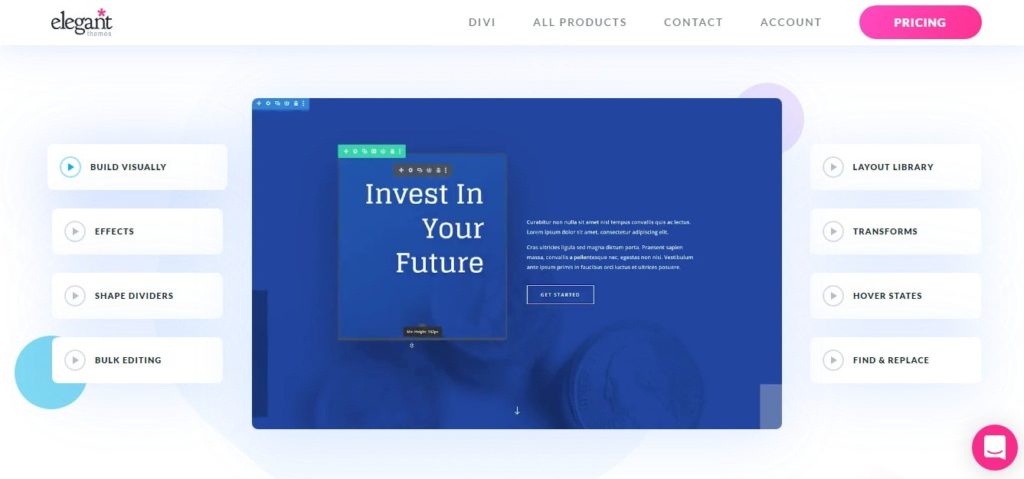 Divi is one of the hottest multipurpose theme that come with the card design. If you want a website for your business which is based on card design. Every module of Divi is based on card design.
Divi comes with many features with demo data like if you want to add comparison price table Divi already built a very creative interface for it. Divi is using WooBuilder that helps you to create layout according to your will.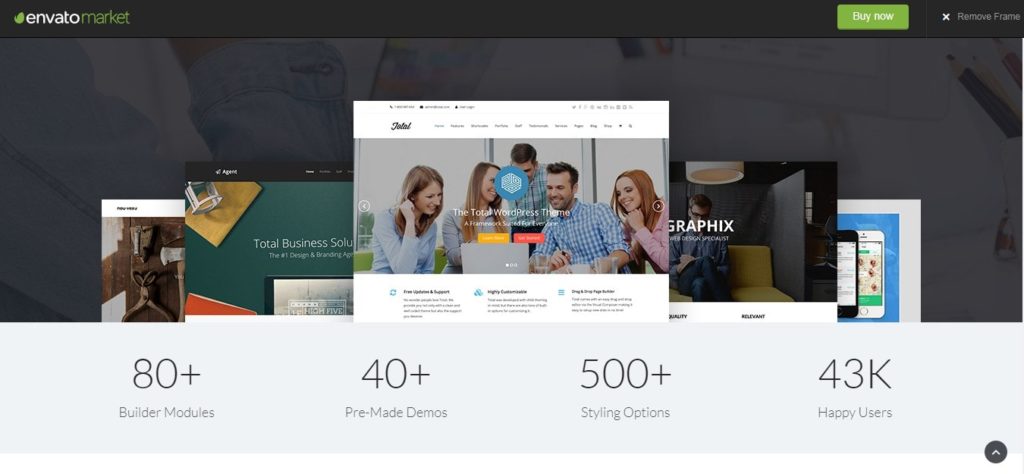 Themeforest multipurpose WordPress theme Total comes with a 40+ read made demo module. it is used by more than 43k WordPress users.
The Total Multipurpose WordPress theme is SEO friendly. It make sure that your contents gets a better ranking on search engines like Baidu, Yahoo, etc.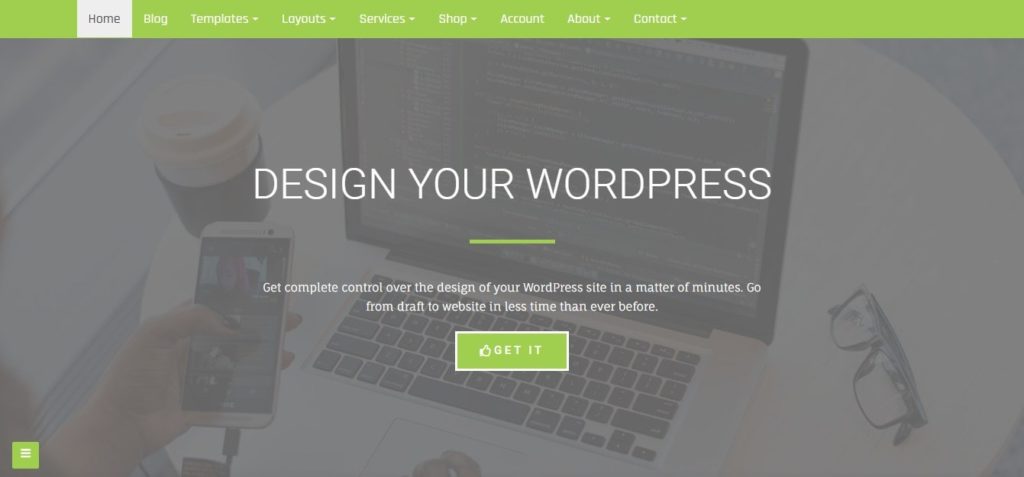 Di Business WordPress multipurpose theme specially designed for a business who is looking for a creative multipurpose theme or one-page multipurpose business theme. it is compatible with a one-click demo importer. that helps you to place your content in a predefined place.
For considering social media, the Di Business theme allows you to place your social media profile in header or footer without installing any additional plug-in. Best Part of Di Business Multipurpose theme is you can customize your own footer layout according to your need.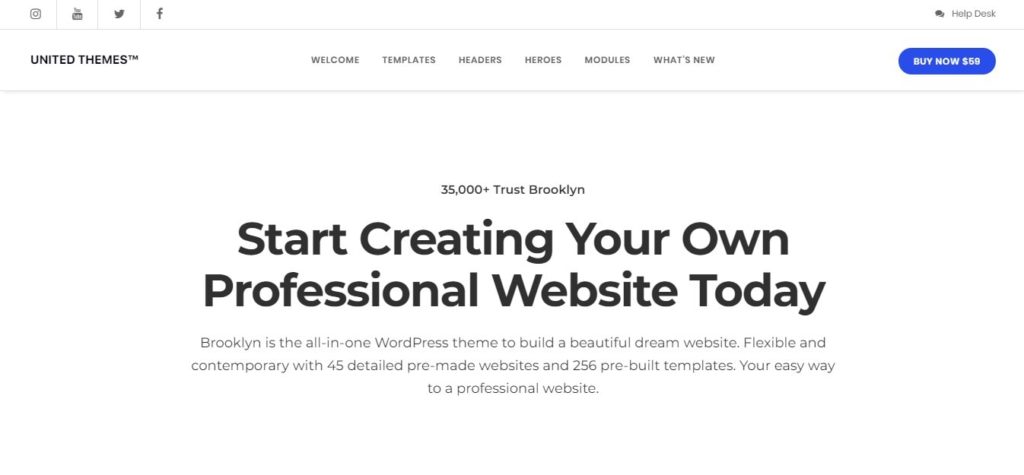 Brooklyn is a classic multipurpose WordPress theme. It is an ultra-fast theme among various WordPress multipurpose them. Brooklyn follows HTM5 guidelines that result in more SEO Friendly markup.
You can install Brooklyn theme in just one-click and create any type of website as you can imagine for your business or personal.
Brooklyn doesn't require any coding knowledge to setting-up. You just have to drag & drop widget according to your desire.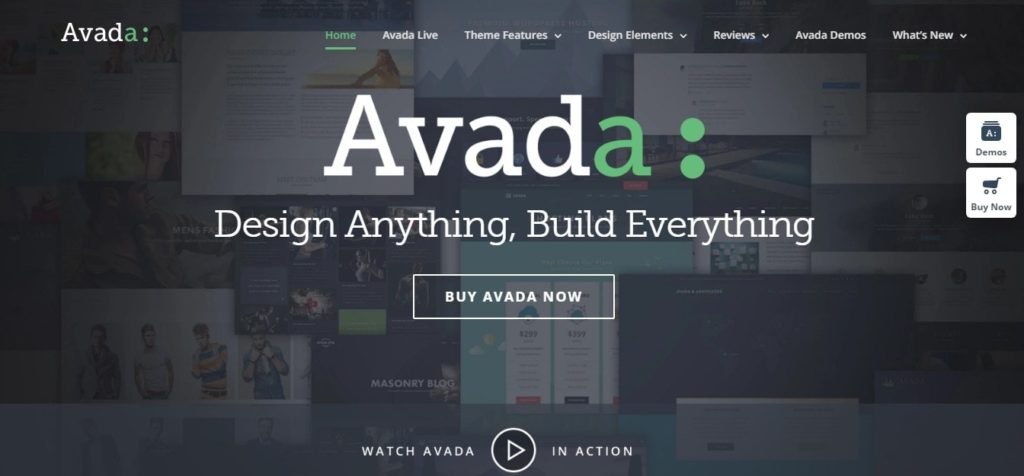 The tag line of Avada is "Desing Anything, Build Everything ". Avada is completely dragged & drop theme with full customization from its header to footer.
This theme helps you to design your own 404 pages without any coding knowledge. Avada comes with Fusion theme options through which you can set controls globally for the site. It has a 67+ prebuilt website that helps you to select the best theme from them.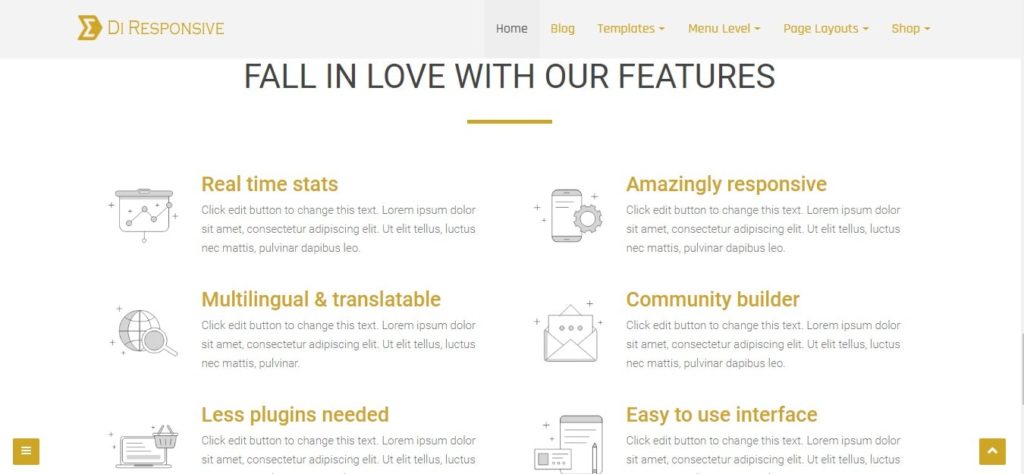 This theme show from its name that Di multipurpose responsive theme is specially designed for those people who are looking responsive theme. This theme works on all the devices from 300 resolution mobile phones to 2000 resolution devices and more.
You can add any page builder with Di responsive theme like you can use it with Visual Composer, Elementor, Site origin or Page Builder, etc. Di responsive theme has the ultimate responsive layout design that helps your audience engage with your website.
Sticky Menu of Di theme is flexible & customizable. You can increase the width or maintain its ratio with the header easily. Di responsive theme easily allows you to enable/disable any widget form its customization bar. If you want to use it, you can enable the widget and if you want to hide the widget you can disable the widget in just one-click.   
Di responsive multipurpose theme helps you to track your visitor logs. You can track real-time traffic. What your visitor doing or which page they liked most. It is very helpful to generate lead.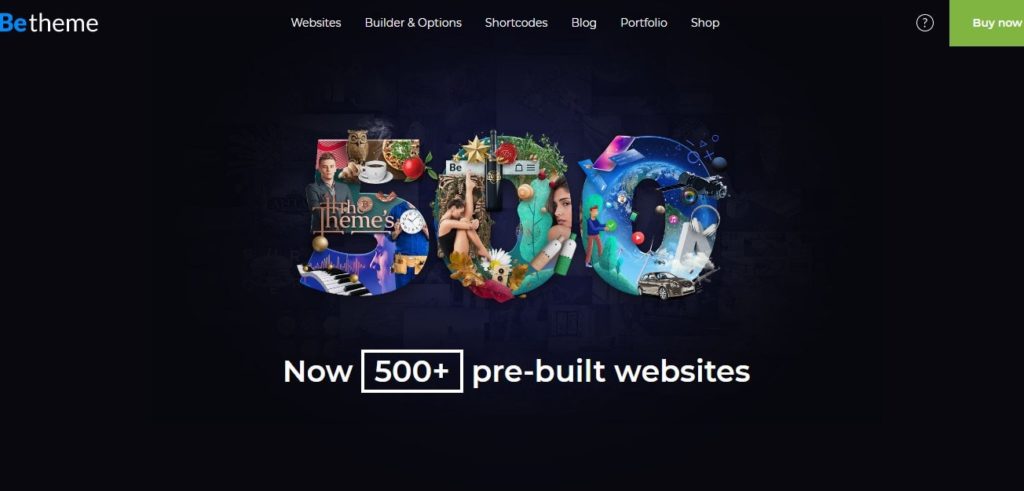 Multipurpose WordPress Be Theme has 500+ pre-built websites, it is a huge range of websites that help you to choose the best one fits your business, blog, professional. You can design your own website using Be Theme in 4 hours or less with zero coding knowledge.
Be multipurpose WordPress theme is very flexible to use. It allows you to use shortcodes of any plugins. If you want to engage your visitor while they upload something or while loading. Be theme provide you shortcode for the progress bar. Moreover, you can create your own beautiful header using pre-defined layouts or via header builder offer by Be theme.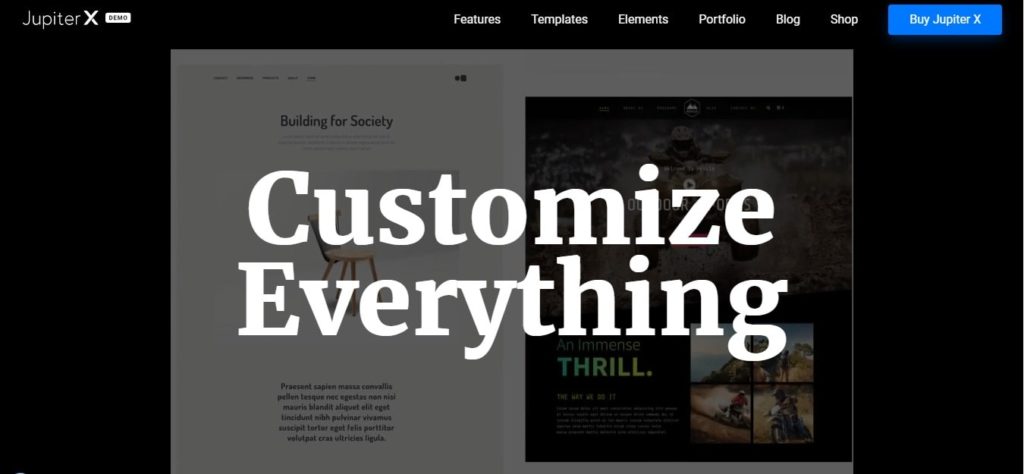 It has 13k+ websites installation use, Jupiter X. It is designed with Elementor. You can create a design website for Health/beauty, Gym, Food, NGOs, Shop stores. You can set the width of the page like full-width, centered, or with a sidebar. This multipurpose WordPress theme has 500+ elements to looks at your website attractive. Jupiter multipurpose WordPress theme allows you to create your own custom post page templates.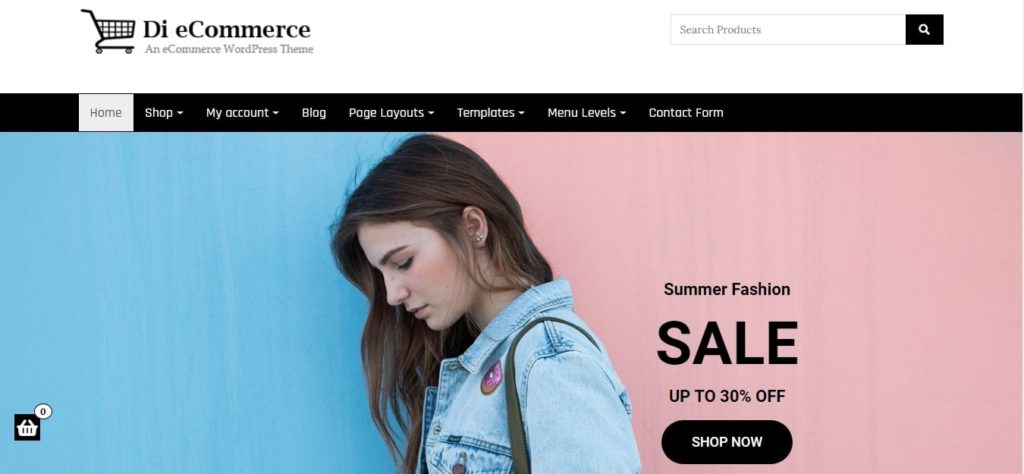 Di eCommerce Multipurpose theme is a pre-built theme for all eCommerce activities. It can design any website which is related to the niche of eCommerce. Di eCommerce responsive multipurpose theme uses Woo-Commerce. Woo-Commerce provides to add unlimited products to your store in just one-click. Moreover, Di eCommerce live theme option has 100+ options inside WordPress realtime customizer. Which allows you to change its layout in real-time.
You can change the layout of your eCommerce page with a powerful page builder. Page Builder creates your page more attractive and responsive. You can add any page builder like Elementor, Site Origin, Visual Composer, etc. The Di eCommerce theme is compatible with any page builder of the latest version.
Di eCommerce multipurpose WordPress theme provide you full control over shipping methods. You can set free shipping for a selected areas or PAN countries. If you want to add shipping charges per product or per orders you can do it as well.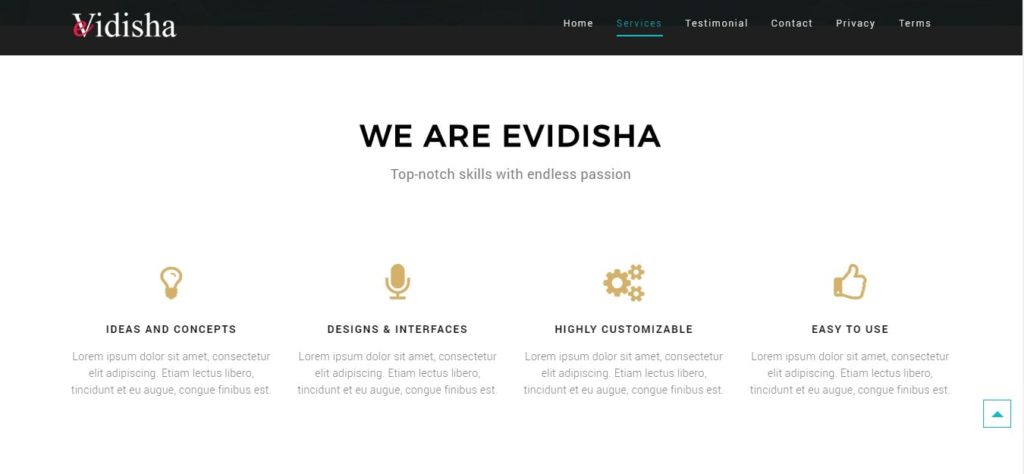 One Page Multipurpose WordPress theme is a child theme of Oneline Lite. This theme is very light in size. If you have a business, which you want to showcase online.
It is a one-page theme that does not have depth clicking pages. The one-Page, theme is very lite in size, your webpage will load quickly.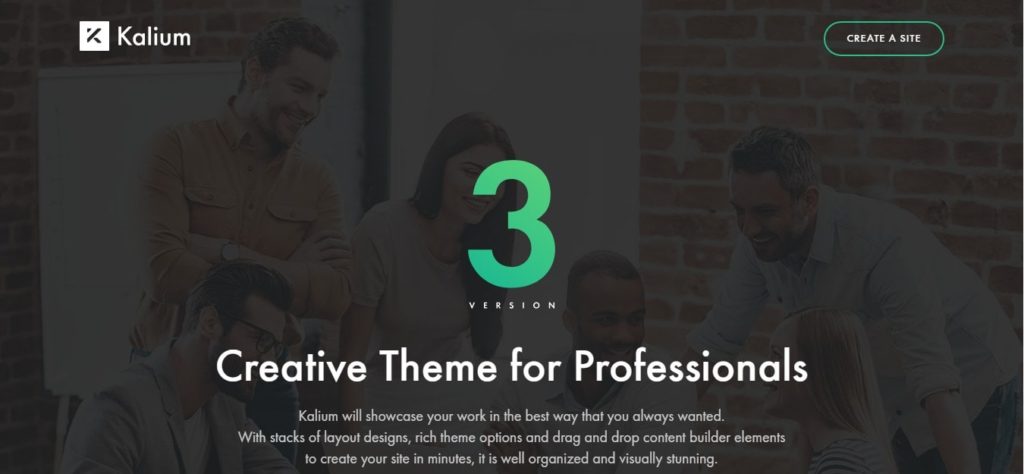 Kalium is a good multipurpose and flexible theme. it supports multilingual and RTL languages. you can customize your maintenance mode on this theme.
The Kalium theme has 30+ portfolio items. If you want to showcase your professional work. Kalium is one of the best light multipurpose WordPress themes. Kalium comes with a 12+ pre-built header that helps you to decide fit for your business.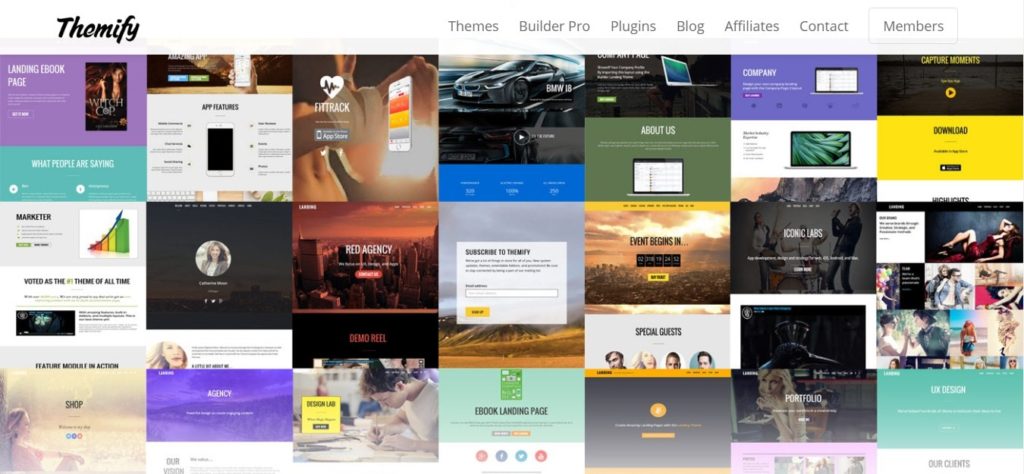 Ultra is a powerful multipurpose theme created by themify. It allows you to add countdown, progress bar, counter, timeline, pricing table, slider to your website very easily.
It is a very handy multipurpose WordPress theme and it comes with a 60+ ready-made layout. You can add your featured video from YouTube at any location. Themify also offers you photoshop files so that you can make changes in front-end very well.