Best Multipurpose WordPress Theme For Your Business Website
Best Multipurpose WordPress Theme? What do we mean by it? Is it a combination of the two or more best WordPress themes or is there a different theme? Yes, Multipurpose WordPress Theme is a combination of ultimate themes. As everyone likes multi-tasking themes because they covered all. So, Di themes offering you the best Multipurpose WordPress Theme. Here, the user can easily use this theme that doesn't matter what kind of business website the user needs.
You can use them to publish your personal blogging site, portfolio, corporate website, and eCommerce site. In addition, the best multipurpose WordPress themes are very flexible and give you the opportunity to efficiently represent your brand, company or organization to your website personally.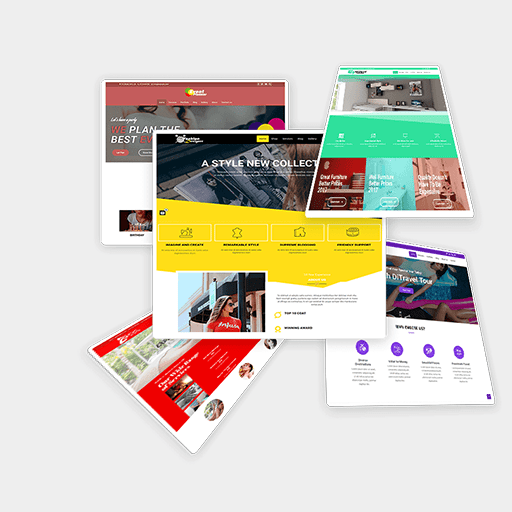 Does The Best Multipurpose WordPress Theme Help Your Business?
Yes, it depends on which theme you are going to choose. However, there are many best Multipurpose WordPress Themes in 2019 is available on the market. It depends on your business need and your choice.
Who is your target audience?– You should choose the theme as per your target audience. Know your audience and target them with the best Multipurpose Theme in 2019.
How the business approach? Don't go for any theme, first know your business approach and hit with the right theme.
There are thousands of free and paid options. Each theme looks better than the other. How do you choose the best theme for WordPress? Here, we will also look into that.
Which Theme Is Good For Your Website?
When you are going to create a new website, you have many options to choose from when it comes to the theme. First and foremost, you need to decide whether to choose a multipurpose or a niche option. Whichever route you go will significantly affect the design and functionality of your site, so it is necessary to decide not to limit its growth in any way. Think something different with Best Multipurpose WordPress Theme.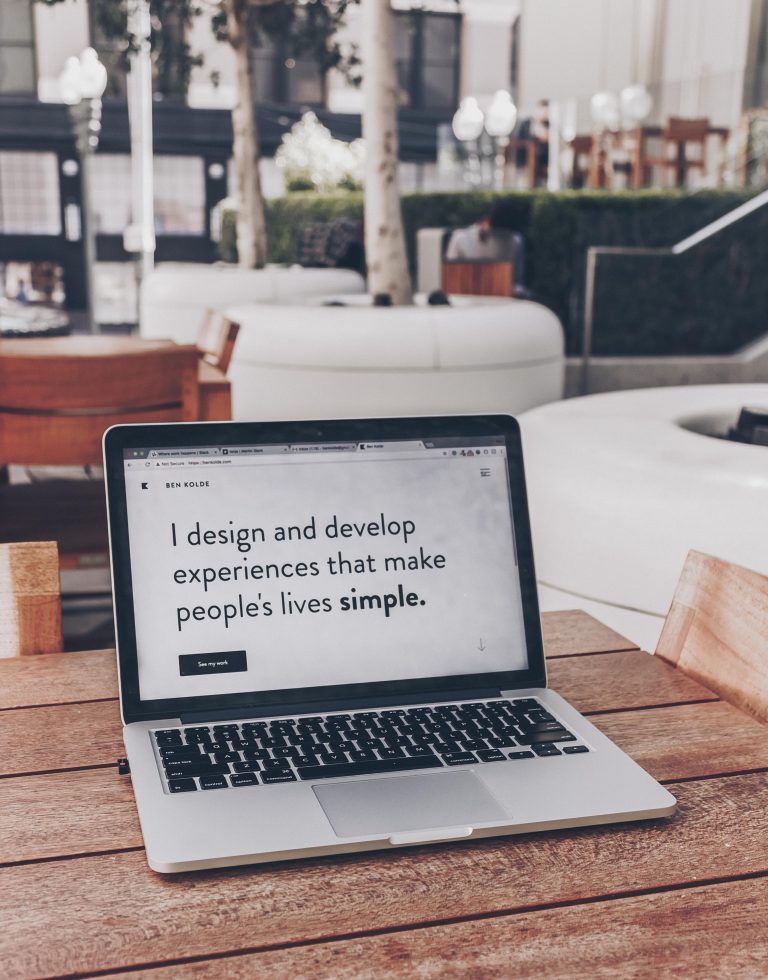 The truth is that both multipurpose and niche themes are useful for certain types of projects. For example, if you want to set up a specific type of niche site, it may be helpful to start with a theme designed for that purpose. However, for larger projects and the most common types of websites, it often makes more sense to go with multiple multipurpose themes such as the DI Multipurpose Theme.
What Is Di Multipurpose WordPress Theme?
It is a responsive & clean WordPress creative shop multipurpose website theme. It's a platform for creating the best range of websites within multiple fields. You can choose your field i.e. interest, businesses, and even industries with deep-running features and functionality.
Di Multipurpose Theme is the best theme for your WordPress Website because here you can find everything. As a user, you will get everything from the advance header to the footer section.
Look at the attributes to get a more clear idea about the multipurpose Theme:-
No long load time:- offer a better user experience, and attain higher conversions on your website with fast load time.
100% Optimized:- Understand your website visitor's behavior and build a smarter marketing strategy. Increase conversions & sales by optimizing your website with Di Multipurpose Theme.
Ultra Responsive:- Our theme is a responsive theme that follows a responsive web design approach, which aims to create websites that provide the optimal user experience across various devices and screen resolutions as well as desktop computers, tablets such as iPads, smartphones, and other mobile devices.
Free & Fast Editing:- Get free and fast editing at Di Multipurpose Theme. Here, the user can easily edit the options as per his need.
Cross-Browser Compatibility:- Our theme is compatible with all browsers. You do not need to worry about how your website will work on different browsers. Because it works equally on all browsers. the best multipurpose WordPress theme.
Works As Per Your Business Need:- Di multipurpose theme works according to your requirement like if you are a blogger and you want a blogging theme then you can use it as a blogging theme.
One-Click Import Feature:- One of the best features of the Di Multipurpose Website is a one-click import feature.
Additionally, Download 20+ ready-made Demo Website with One-click Importer!!!
Choose The Best WordPress Themes 2019
The theme that works on every aspect, and useful for every user. Many WordPress themes come with tons of customization options, you should choose the best theme. Because if a theme is not coded properly, these options can make it difficult for you to change themes or use other WordPress plugins. You will be locked into that theme or will have to pay a developer to help you switch.
If you are still confused? Know some more points.
Perfect Theme Importance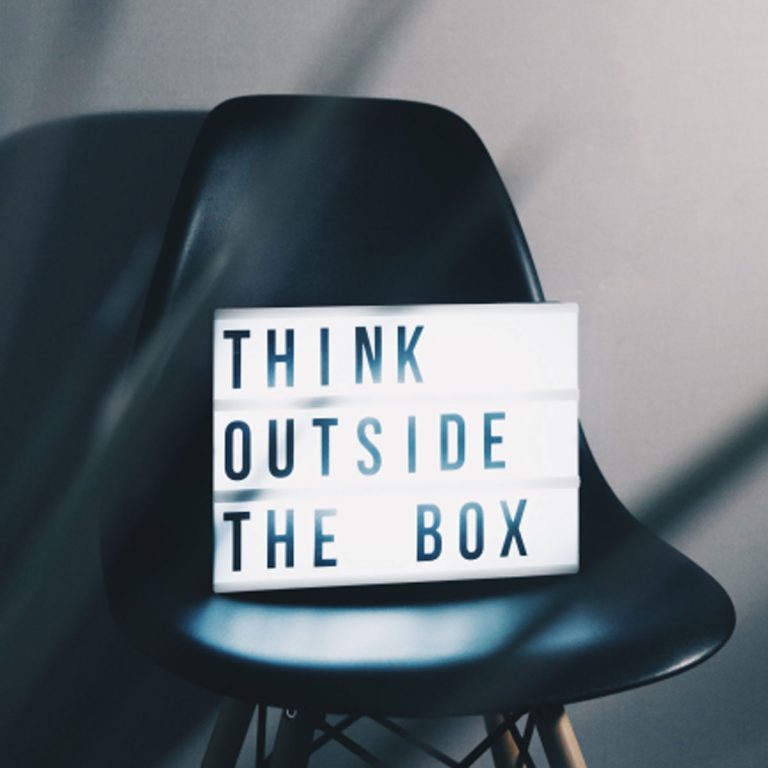 Do people really care about the colors and designs on your website? Of course, as it's a visual representation of your business and everything you and your Product(s)/Services(s) stand for.
In addition, it can have a significant effect on the performance of your business in terms of conversion rates, trustworthiness, and more.
Here is a lot of different information at your fingertips that support specific theme layouts and how they are styled. For e.g., most Internet users view a website in an "F" shaped pattern. This means that generally speaking websites, a strong header and a sidebar on the left side of the website are the most intuitive for first-time users.-
In addition, a good theme and website design is a strong trust indicator. 94% of internet users cite web design as they do not trust certain websites. If your website looks shady, chances are it will negatively impact your business.
Business With The Right Theme
So now you're probably saying "Well, Tucker, show me a business that's doing it right." Here's an example for you: Di Multipurpose Theme and Di Bundle Themes.
Di Multipurpose Theme and Bundle Themes sell beautiful themes online. They're using its own theme and have appropriated it and customized it to fit their business and brand.
By looking at the website, it just feels right. It's a hard thing to explain, but you'll know it when you see it. You can tell we spent time experimenting with other themes before we landed on this one.
One of the things that I love about Di Multipurpose theme choice, is the fact that we understand our potential customers and what they're looking for. Our Themes incredibly visual and unique – and this multipurpose theme helps the user to convey that with large images, clear call to actions, and simple navigation.
With the perfect theme, you too can achieve the same finesse that we have. Get The Best Multipurpose WordPress Theme For Your Business here!!!!!
While Choosing a Multipurpose WordPress Themes
Theme choosing process can be overwhelming for some. Especially, if it's your first time ever building a website for business, it can be quite tough to decide what's best for your business.
Start with a Di Multipurpose Theme and customize it accordingly, play around with it, or even just start fresh.
To be clear, there's absolutely nothing wrong with using the default theme but if you want to stand out in the crowd. It works incredibly well and is a good way to get an understanding of different theme features and styling options. I'd recommend with a testing of Di Multipurpose Theme before jumping into any other themes.
Want to read more about Business with the Right Theme? Take a look at our official documentation on using the customize theme page.
Some More Questions Of Multipurpose Themes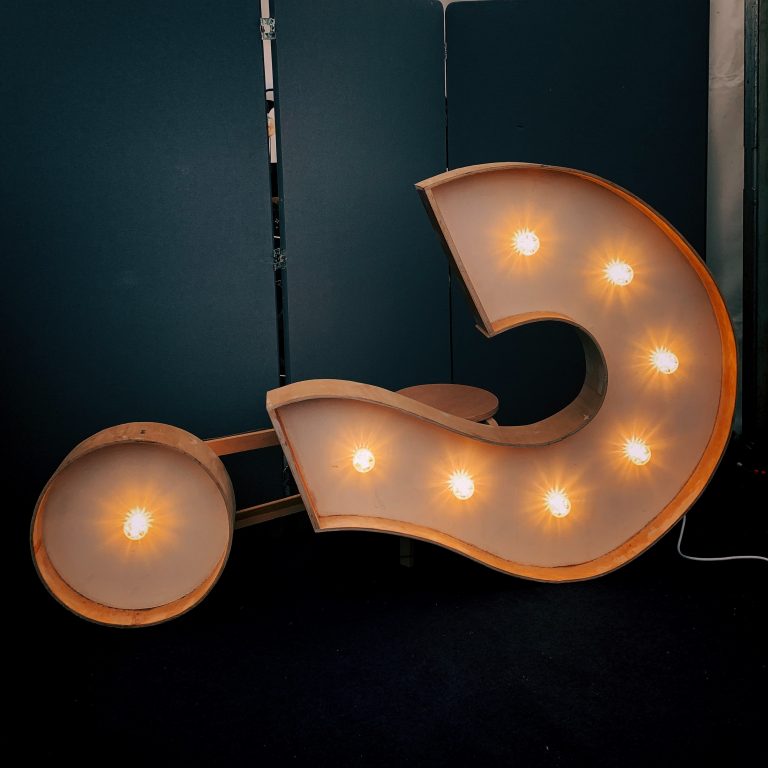 With this in mind, here are some queries you want to ask yourself before looking at themes:
What kind of experience am I trying to build my target audience?
List of some desired features I want for my business?
What are my competitors doing that I like, and how can I emulate it?
How do I want my Service(s)/Product(s)to be displayed?
How many services will I be displaying in my services section?
Do I want a paid or free multipurpose WordPress theme?
? Tip: Never base your choice on theme colors or fonts, as you can customize these things later.
Actually trying to answer these questions will help you move forward. You will be able to introduce some criteria for your subject selection, which will start pointing you in the right direction towards the right theme.
After you've considered some of the questions above, it's time to head to with the right theme and start browsing the many different themes available.
If you want something completely unique and the best Multipurpose WordPress Theme to your business, you also have the option to work with a Di Multipurpose Theme expert. This is a great route to take.
Enter the Best Multipurpose WordPress Themes Store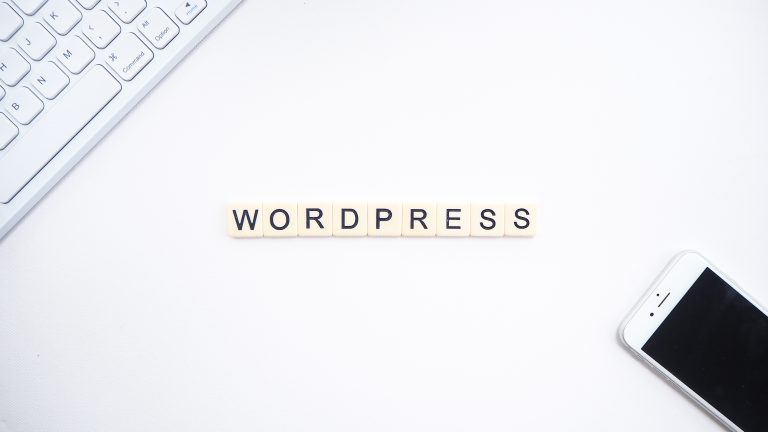 The WordPress Theme Store is home to over a million + different WordPress theme styles where you can use any theme. Beautiful themes with third-party developers and our own in-house team-building theme – you can find something that's right for your business.
? Tip: We recommend using themes from the WordPress Store, as we carefully evaluate all themes presented by theme designers for quality and functionality before being listed in the theme store. Here, you will get the Best Multipurpose WordPress Theme easily.
Consider theme support as a deciding factor
Theme support is another main factor to keep in mind while deciding on your best multipurpose theme. Our theme is supported directly by expert developers. You can reach out to them anytime for support.
We work with vetted theme developers that provide prompt support for the best multipurpose WordPress Theme—our team is best equipped to answer queries about the multipurpose theme, as they know them inside out.
Important Features to Look for in a Multipurpose Theme
One of the important factors in deciding the topic of your website is the content of your website. For example, if you run a photography website, the focus is more on pictures, but if your niche, like mine is poetry or financial news, then photos are secondary as content rules on this type of website. The goal is to make your website stand out visually and aesthetically. A theme determines the look and feel of your WordPress website. Therefore it is very important to choose the topic that suits you.
Take a look at 6 features when selecting a Multipurpose WordPress theme:
Responsive Design:
Design is one of the most important keys while selecting a WordPress theme for your business website. A growing number of people view websites from their mobile phones and tablets. It is very important for your website to be responsive, as it directly affects the customers who visit your website. One of the major reasons for choosing a responsive theme over a non-responsive one is that the website administrator does not have to maintain all the ways to view multiple websites, content sets and even UI (user interface) stability. Many applications use Bootstrap to develop their themes as well as website design.
SEO(Search Engine Optimization):
Search engine optimization, known as SEO, is very important when attempting to promote your website and get it listed on search engines. The website theme plays a very important role when it comes to SEO ranking and optimization. Some of the basic things that your topic should include conversion rate optimization, website readability by any search engine, website speed, compatibility with external SEO plugins.
Search engine optimization, known as SEO, is very important when attempting to promote your website and get it listed on search engines. The website theme plays a very important role when it comes to SEO ranking and optimization. Some of the basic things the best multipurpose WordPress Theme should include conversion rate optimization, website readability by any search engine, website speed, compatibility with external SEO plugins.
Social Media Friendly
In today's era, social media plays a powerful role to enhance customer experience and better connectivity with them. In this regard, it is best to select a theme that emphasizes social media platforms as both support as well as sharing options.
Some of the popular social media applications that should be included i.e. Facebook, Twitter, Google+ and Pinterest. Having a social media share icon on your website will enhance the reach of your website, as it makes sharing content easier. If the theme, you do not include social media, you can always install the necessary plugins. So, choose the best Multipurpose WordPress Theme over the average themes.
Customization Options
WordPress themes provide theme customization, regardless of free or paid (premium). Choosing a pre-designed theme is an easy task. The primary goal of theme customization is to ensure that your website is unique as well as elegant and different from every other website that has used the same theme template.
The theme can be customized in two ways. Coding and Non-coding (Design). Choosing what to choose for you as an administrator. If you are proficient in coding, go for it. However, one word of advice would be to be attentive to the optimization changes you are making otherwise your website will look like a mess. With the second option, you can search for themes that have inbuilt plugin support, so you can customize the website without resorting to coding. There is another difference to this, if you are an advanced designer, you can create your own themes in Adobe Photoshop and save them in PSD format, not only can you customize the color, but also the design and layout.
But before you choose, always think from the user's point of view. What would they like on the website? Is your website professional, clean and simple or is it a mess? Or is it user-friendly or not? These small things go a long way to represent your brand and attract a wider audience base.
Page Style
In simple words, page style is the arrangement or layout of your website. It is a non-cluttered, simple yet informative website that attracts the customer without leaving them. Page styling depends on factors such as placement of the sidebar and optimization of the overall page.
Before examining further, let us see what is the page and post. Pages and posts are the two main types of posts that store your website's data. The difference between the two is how they are displayed on your web page. Pages are usually placed in a hierarchical manner, while posts are displayed in reverse chronological order (publication date). The content/index section of your website is an example of a post.
But the important question here is why would you put so much emphasis on page style and so much more in its adaptation? One reason may be that your audience is a 'cure' for their eyes so that they are easily engaged. Each page can be styled based on the content of the page, making your website look different. But care should be taken that the page style matches with each other for the transition to look smooth and flawless.
Support and Update Feature
One of the most important features that a theme should have is the support and update feature. Themes with this feature get more reviews and are always in the loop. By having this feature, your website can be compatible with your WordPress website regularly, as WordPress updates regularly. Best Multipurpose WordPress Theme always has some unique points.
Themes that are popular have this feature, as they do not want their themes to end. This information is usually mentioned in their description section. If you change your subject frequently, your website loses customer appeal because it no longer seems professional enough. The best way to proceed is to choose a topic that upgrades itself and provides customer support. This is an important feature that makes the theme stand out from the rest.
Although good quality support is usually offered in premium (paid) themes, some free themes to offer it, you just need to find-Best Multipurpose WordPress Theme.
Most importantly, be prepared to test and experiment: Multipurpose Themes
So. with all that being said, it is clear that when it comes to choosing the best multipurpose WordPress theme for your business. So do you pick the right one?
Take your time to test and experiment with the best multipurpose WordPress theme. You can install and customize many free or paid themes and compare how they work for your brand, which is right for you.
Never in a rush!!! Just do your homework and test the best Multipurpose WordPress Theme and design your website with the right theme that suits your business. We want our users to get the best website with the best multipurpose WordPress theme, they need for their business and for the target audience.
Thank you for visiting Di Themes and reading this article! We highly appreciate it! Now you might want to Know the Difference Between Multipurpose and Niche WordPress Themes and free WordPress themes.